Current Projects
As of 2018, I began the post-production phase for my film project: Something Other than its Own Mass (working title). Below are video and production stills as well as a synopsis.Synopsis
Something Other than its Own Mass is a film project focused on animal hunting in the Eastern United States. Conceptually the work teases out the unlikely ways that hunters engage with and perceive the natural environment—understood variously as wilderness, farmland, and the backyard.
What kinds of social contracts do hunters forge with these animals—pacts that oscillate between trust and domination?
In addition, the quality of each hunter's interspecies relationships with animals such as black bear, white-tailed deer, dogs, and moose forms another locus of the work. If animals are good to think with, what does sympathetic imagination look like when we think ourselves into other animals? How can this 'animality,' that is neither entirely 'animal' nor completely 'human,' present itself for the camera, without its representation simply re-enacting forms of quixotic and bloodthirsty spectacle?
Methodologically, this film documents actual hunts as well as choreographed sequences, which take their cues from each hunter's practice by drawing on allegorical devices which adapt each subject's existing practices of decoy, camouflage, and mimesis to think through the way hunting cultivates empathetic engagements in processes of courtship and erotic seduction. More broadly, the film situates itself within the various contradictory double operations enacted through hunting—nebulous zones suspended between the urban and pastoral, care and cruelty, and animism and materialism.
This film is innovative for the way it splices the documentary genre together with the formal qualities of experimental video, visual ethnography, and advocate filmmaking. Furthermore, while there is a long tradition that posits the camera as analogous to the gun, this film seeks to make a thematic contribution by engaging this method as a means of unpacking the more marginally addressed and tenuous territory of empathetic processes in hunting.
2013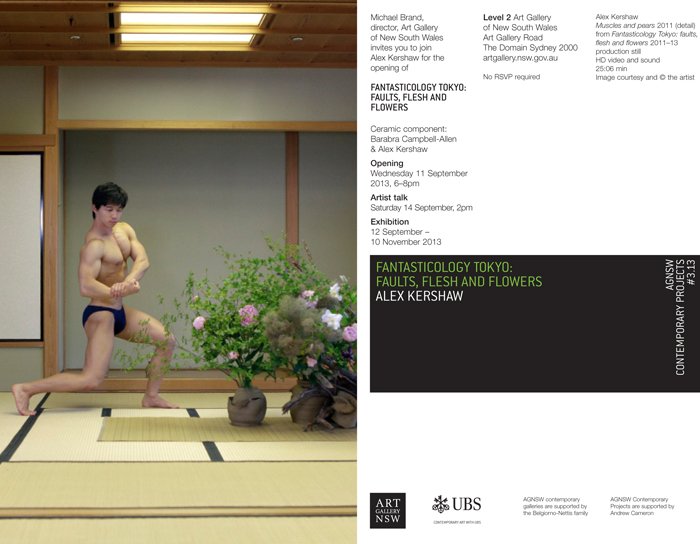 Link to Art Gallery of New South Wales
Link to Tokyo Fantasticology: Faults, Flesh and Flowers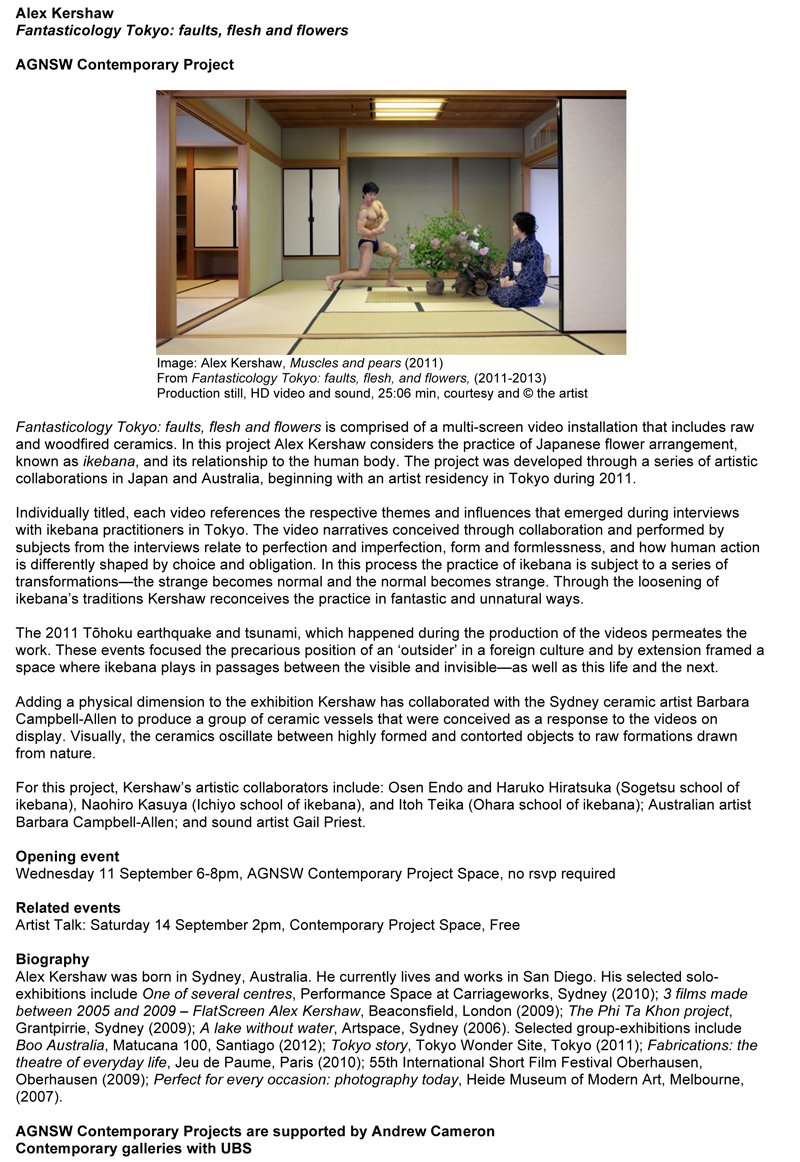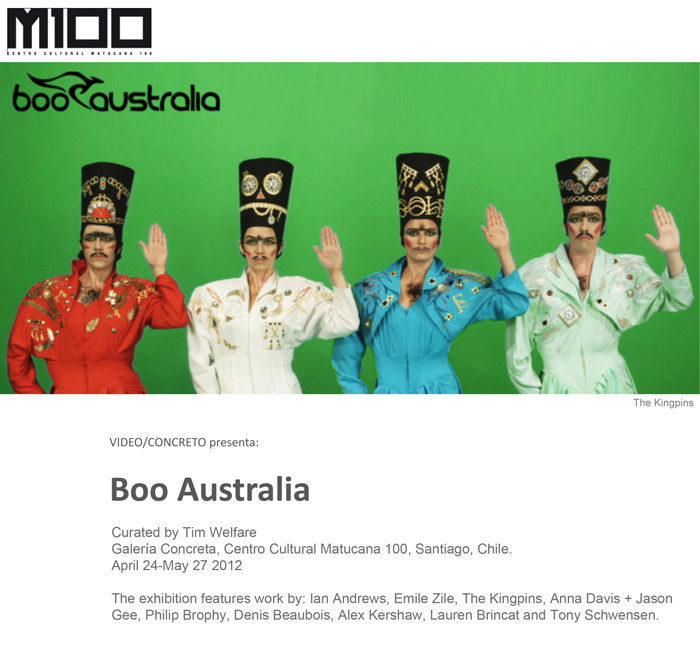 Link to article on Tim Welfare & the exhibition in Real Time Magazine (Australia)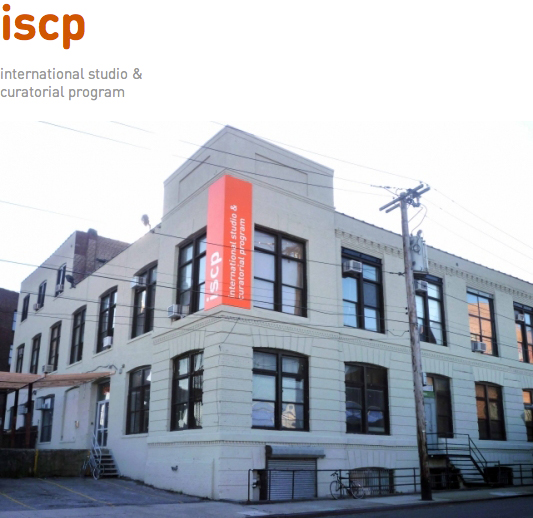 From November 2011 to May 2012 I will be on residency at the International Studio and Curatorial Program (ISCP), Brooklyn New York, with a whole bunch of fantastic artists and curators from all around the world.
Please visit their website for more information:
Here is an article about the ISCP program written by Sam Goldman for the Times Newsweekly.
Link to Times Newsweekly article
44: EXPERIMENTAL MEDIA
See David Teh's fascinating essay "A moving image that can remember its past lives..." in Experimental Media #44. David writes about the Phi Ta Khon Festival in Thailand. It was in fact David that introduced me to the festival and the reason I ended up producing "The Phi Ta Khon Project" there between 2008-2009.
Link to Experimental Media #44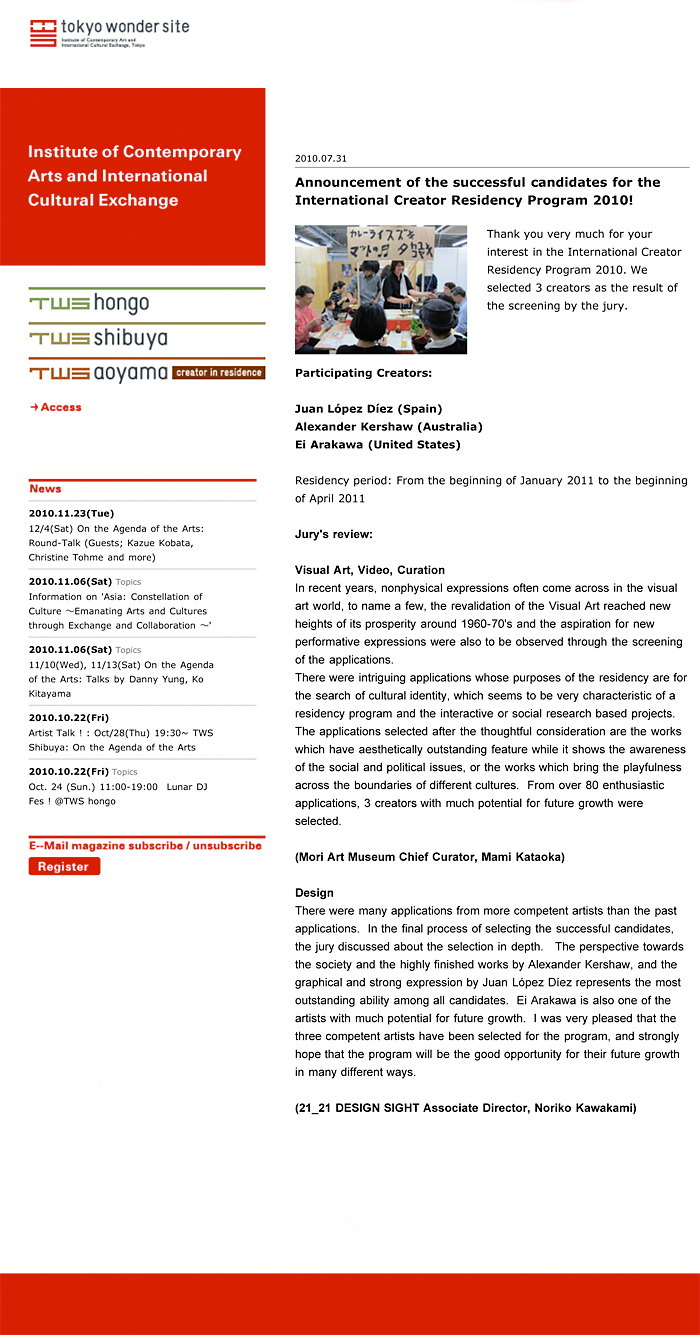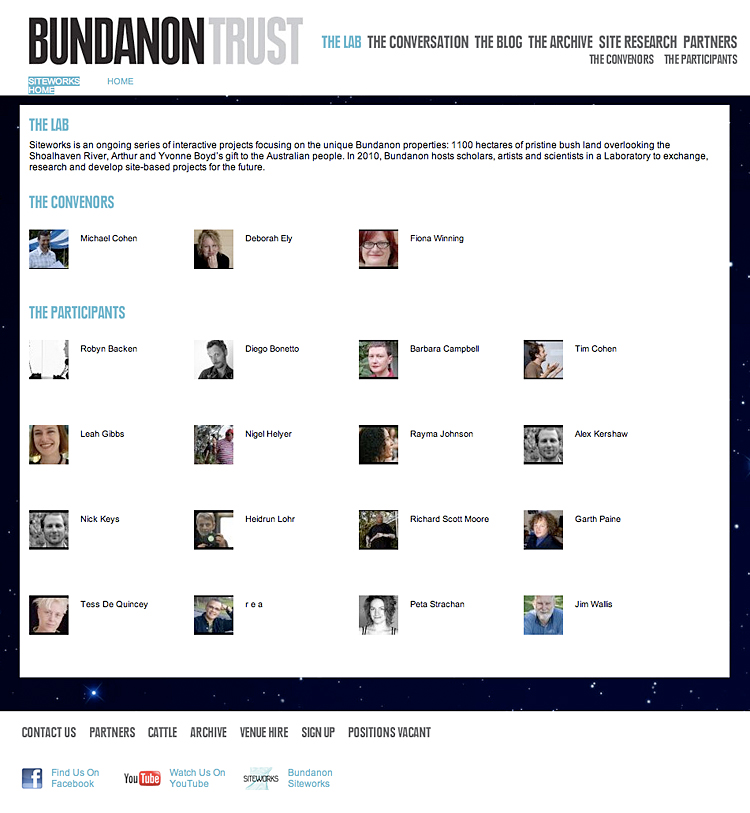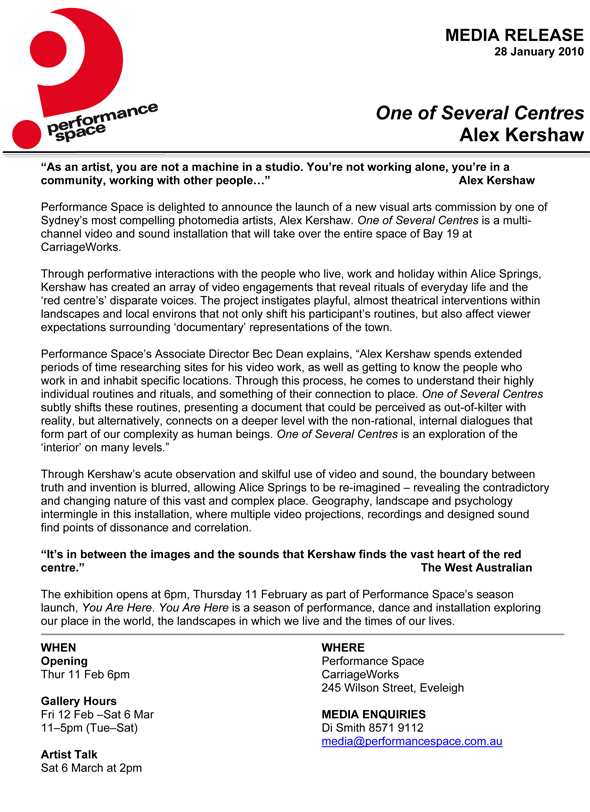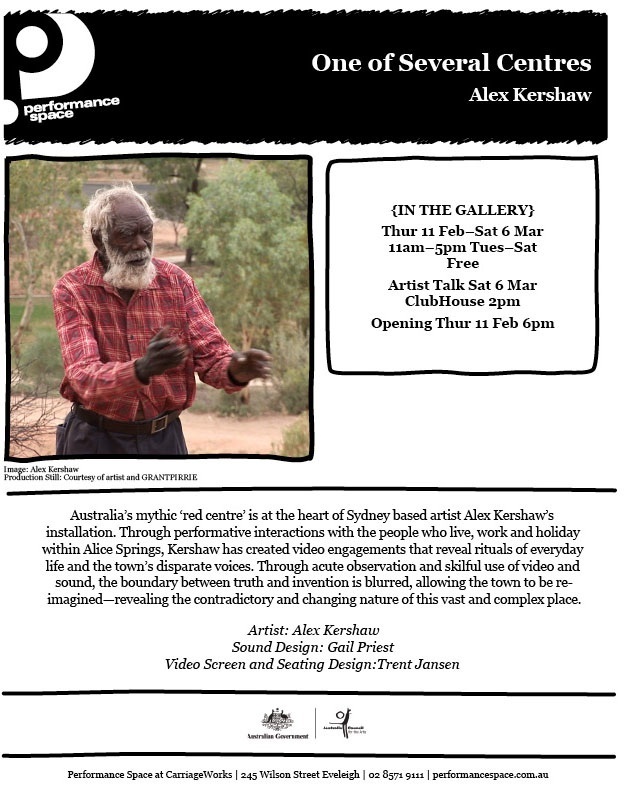 Beaconsfield
22 Newport St
London SE11 6AY
3 films made between 2005 and 2009
Gallery Two FlatScreen
9 June - 9 August 2009
Tuesday - Sunday 11am - 5pm
Alex Kershaw is based in Sydney and works with video and photography to generate unexpected relationships between people and their terrain. Often spending extended periods researching locations and characters, Kershaw's quiet activism blurs the boundaries between everyday activity and devised performance as ordinary people become involved in the work.
A Lake Without Water, 2005/06
43' 23" single screen version
9 June - 28 June
Director & Producer - Alex Kershaw
Creative Collaborator - Scott Otto Anderson
Sound Designer - Gail Priest
A Lake without Water began on Weereewa, a dry lake in the Southern NSW Tablelands, Australia. The project became a vehicle of exchange, creating new ways of being with people that live and work around the lake. In this single screen version, Weereewa becomes a theatre where the artist utilises the dry lake as a stage, instigating acts that operate as circuit breakers within the daily routines of work in and around the site. The Surveyors, auctioneers and farmers usually responsible for reducing the landscape to the exchangeable, symbolic forms of legalities, maps and currency, are recast as slapstick performers of ludic monologues and uncanny actions.
One of Several Centres, 2007/08
32' 04" single screen version
30 June - 19 July
Kershaw extends his practice in One of Several Centres, generating performative interactions between the people who live and holiday within Alice Springs through playful interventions which are intended to shift people's routines and the expectations surrounding the town.
Phi Ta Khon Project, 2008/09
17' 33" single screen version
21 July - 9 August
In 2008 Kershaw travelled to Dansai, a small town in Loei Province of Northern Thailand and worked with the local council and community during their annual Phi Ta Khan festival. Translated as 'ghosts follow people', Phi Ta Khon combines animist, Brahmin and Buddhist traditions to articulate bonds between the dead and the living, between sexual and agricultural fertility and between the community and their spirit-infested natural world.
The Phi Ta Khon Project, orchestrates a series of displacements in the spirit of Magic Realism, weaving harvest landscapes and documents of the festival with choreographed sequences in which local farmers, food vendors and council employees are the actors and challenging traditional roles and meanings.
web: www.beaconsfield.ltd.uk
email: mail@beaconsfield.ltd.uk
phone: +44 (0) 207 582 6465
fax: +44 (0) 207 582 6486